The official final inspection of the restauration works at the Dutch National Monument "102,00 stones" at the former parade ground of Camp Westerbork near Hooghalen on 08 decemeber 2014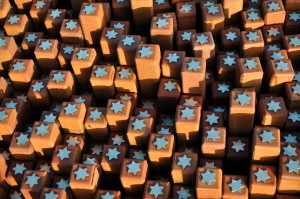 Last Monday the monument of 102,000 stones on the parade ground of the former transit camp Kamp Westerbork, got ist official final inspection. The inspection was conducted by the first county council Rüdiger Reske, the director of the Herinneringscentrum Camp Westerbork Dirk Mulder and the Deputy Mayor of Gemeente Oldambt Mrs van den Aker.
During the speeches of the project partners it became clear how important this monument to the relatives of the murdered 102,000 people of the camp is and that it is essential that it stays retained. Each of the stones represents a person who was killed during the Second World War by the Nazis. Together, the stones model the map of the Netherlands, whereby the degree of persecution in between 1942 and 1944 becomes visible. The project "On the way of Anne Frank" is a valuable contribution to reconciliation and understanding, thus setting an example against forgetting. Monika Fricke said: "All project partners have contributed in common cross-border cooperation to return this memorial its emotional strength that lies in the memory of the terrible events during the Second World War."
The German instructor Mr. Weers made it clear that they got to know each other's culture in these two years and friendships have been formed. He finds it hard to have to say goodbye now, but he hopes that the contact to the Herinneringscentrum will continue. Also the Dutch instructor Mr. van der Laan joined those words.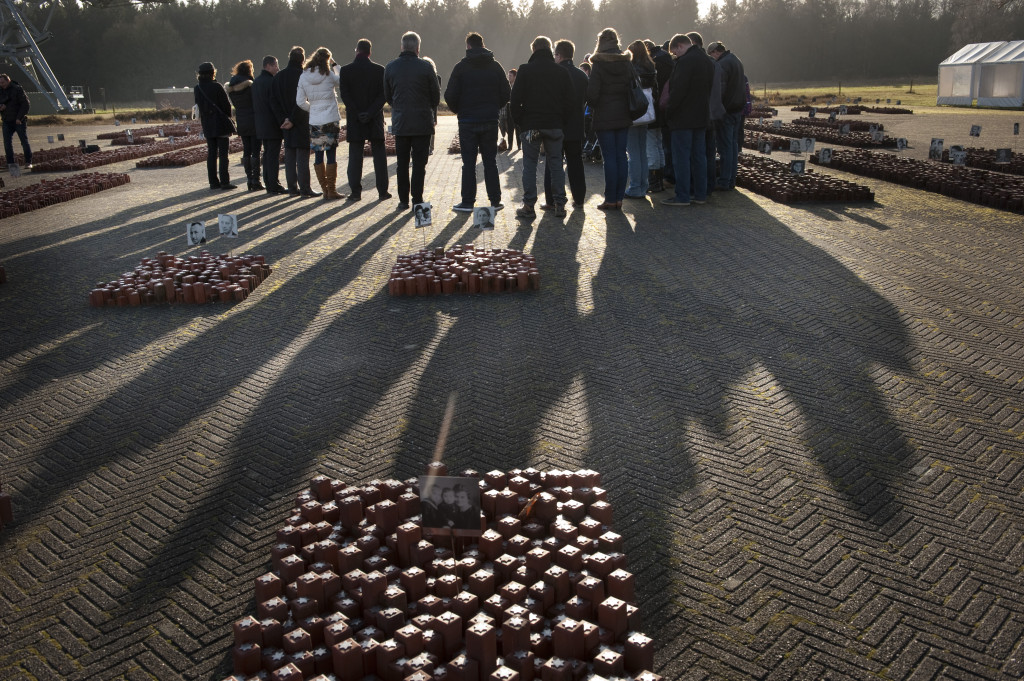 The international project consists of four parts. In addition to the already completed subprojects of traveling exhibitions and interviews with contemporary witnesses, memorials at three German and four Dutch stations shall be installed until the end of the project period in April 2015. This project is currently in the implementation phase. The restoration of the "102,000 stones" has now been completed successfully.
For further details: Landkreis Leer, Zentrum für Arbeit, project manager Monika Fricke or project assistant Diana Jordan.
Information under the telephone number +49 (0)491-9994-2202 or +49 (0)491-9994-2276 or on this website.